In today's challenging business environment, an increasing number of companies are outsourcing their accounting services requirements to expert vendors. An outsourcing partner like AVS & ASSOCIATES can deliver superior results and minimize costs, while allowing you to focus on strengthening your focus business areas.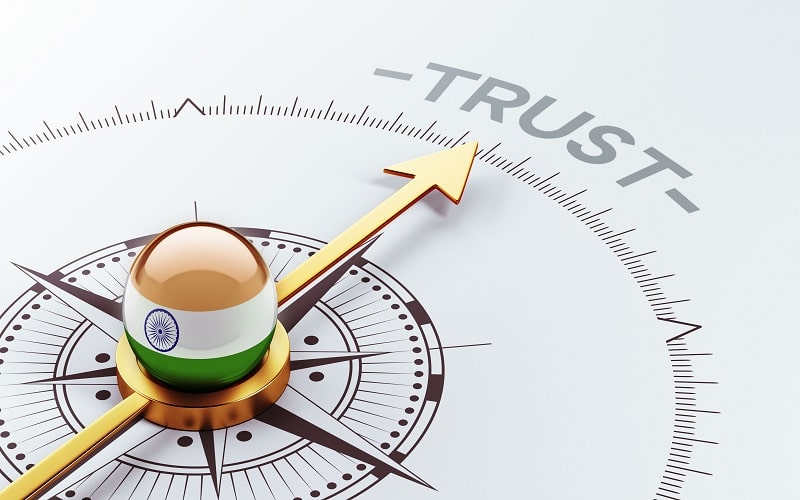 Accounts Outsourcing has become the magic word in a world of competition where accounting services providers and accounting services buyers are mutually benefited through the exchange of quality accounting services for money. Outsourcing accounting function means one less internal function that takes time and resources away from what really determines a company's success. Further, Accounts Outsourcing provides you with a team of experts who fully understand the statutory requirements of your business and how changes in legislation may affect your business. Any business can reap considerable benefits of accounts outsourcing, which include reducing costs and freeing up valuable time to concentrate on running your business. Outsourcing bookkeeping work is beneficial for many companies, especially small scale business ventures.
Frequently Asked Questions​
What is Accounting Outsourcing?
Management accounting is the measurement, analysis, interpretation and communication of critical management information that assists an organization to achieve its objectives. We provide a comprehensive management accounting service to a broad range of entities including small business and corporate clientele. The service, which can vary depending on the specific requirements of each client, generally includes.
Income and Expense/ Profit and loss Reporting involving classification and identification of information by component.
Accounts Receivable and Payable Reporting.
Margins and Costing Reports
Inventory and Product Reporting
Budgetary Reports for Profit and Loss, Cash flows and Balance sheets as well as comparative reports of actual to budgetary information
Can accounting outsourcing help in cost reduction?
Cost reduction is a major reason why companies consider outsourcing. Utilizing external providers for non-core business functions enables companies to reduce their manpower and infrastructure costs. Any business can avoid the cost of paying accounts staff salaries and save on office space, furniture, hardware, software and all the problems associated with recruiting and managing staff and reap significant cost advantage from outsourcing accounting function. Cost is only one issue but accounts outsourcing also benefits other company aspects.
What are other benefits of accounting outsourcing?
Benefits from accounts outsourcing increases your profitability, free up time to concentrate on your core competencies and significantly lessen your administrative burden. Today, more and more businesses are realizing the benefits of outsourcing their accounting operations to specialised professionals.
Globally, there has been an emerging trend of businesses and large corporations outsourcing their financial processes especially accounting processes to specialized professionals for better management of their resources and time. Accounts outsourcing leads to increase in profitability, frees up time to concentrate on core competencies and significantly lessen administrative burden on any business. Outsourcing of bookkeeping and financial services are safer, very sensible and costs very less. Outsourcing bookkeeping work is always a money-saving option for all types of business ventures. The need for timely, accurate, professional and, perhaps most importantly, affordable accounting and finance information is now more important than ever.
What does General Management Accounting includes?
Invoicing
Profit & Loss Statements
Bank Reconciliation Reports
Balance Sheet
Cash flow /funds flow Reports
Depreciation Schedules
Finance/Lease Analysis
Our management accounting service saves businesses time by having the time-consuming preparation of key management information handled by qualified and experienced advisors with the support of up-to-date accounting packages. All reports include a detailed explanation and analysis, which allows for informed decision-making. The service can also save costs by allowing businesses to avoid employing in-house management accounting staff.
OUR STRENGTH LIES IN PROVIDING REAL WORLD PRACTICAL SOLUTIONS
Our foremost priority is to provide Instant Support and are always very particular on adherence of timely delivery so that you don't miss out on deadline. We have worked with some most time strict clients and we have never missed our target. Our one thumb rule says that "If we miss a deadline we are out". Accounts and Finance function need always alert eagle eye approach!
Our prices are most reasonable and under budget that you never realize any cost burden in your organization in comparison of value addition we bring in. We believe in adoption of your business first and fee shall take care of itself mantra. We never bill for disappointment and take ownership. It is how we like to be treated and that is how our customers are served.
We at AVS & Associates only recruit experienced, skilled professionals who have proven expertise in their field. With a diverse Team of Chartered Accountants, Company Secretaries, Lawyers, and various other consultants on board, we offer end to end financial and legal service under one roof saving time and energy and bring synergy effect between various functions.
Having over 20+ years experience in the leadership team ensure we maintain highest ethical standards and never go out of trust with you. We always believe in long term relationship with our clients hence integrity is something we value the most. We ensure transparency in communication, service and cost. Our specialized experts helps in maintaining high quality.
Don't believe us? See our Google ratings!
AVS and associates is extremely professional. They take care of all The things abiding by law and integrity whether it's a tax management or company registration. They have registered a company and took care of the taxes without me breaking a sweat, they took care of everything proactively. I'm extremely satisfied and would recommend to anyone and everyone.
AVS and associates is a very professional team. They handle all things abiding by law and takes out your burden of tax management , assets and all very very precisely up to the point. It's great working with the team.
Laxmi Kant Thakur
2020-08-28
Chrishans Media
2020-03-03
Hitesh Gurditta
2020-03-01
chiranjibi shah
2020-02-29
A wonderful experience with the team for the easy way out solutions of taxation and related matters...Thanks
Best place to work....Thanks Binay Sir...
Sarbendra Yadav
2020-02-28
RAVIRANJAN KUMAR
2020-02-28