foreign companies or MNC's who are interested to expand their business outside their home country can start full-fledged business by opening a branch office in India. However, BO is not allowed to directly carry out manufacturing activities though it is permitted to sub-contract these services to an Indian manufacturer. Normally, The Branch Office is engaged in the activity in which the parent company is engaged. The name must be same as that of the foreign parent company and for each new office of such a branch office, a fresh approval is required from RBI with justification. Profits earned by the Branch Offices are freely remittable from India, Subject to payment of applicable taxes.
PROCEDURE FOR SETTING UP BRANCH OFFICE:
Any foreign company intending to establish a Branch Office in India is required to obtain a prior approval from the Reserve Bank of India (RBI) through Authorized Bankers(AD), which may take up to 3-6 weeks. Approval is usually not required to be renewed but in some cases RBI gives approval for only 2-3 years and it has to be renewed on expiry.
Activities permitted by Branch office​
Eligible companies to open branch office:
A foreign company must  fulfill two primary conditions before qualifying for the establishment of a branch office:
They must have a 5-year record of profitable business in the home country; and,

They must have a minimum net worth of US$100,000 verified by the most recent audited balance sheet.
Following Documents are required to submit for approval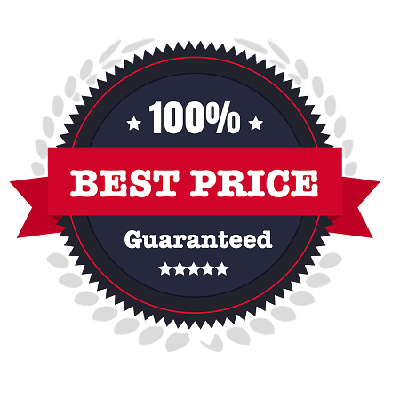 Branch Office Registration of a foreign Company $ 1499/-
All Inclusive Professional Fee and Out of Pocket Expense | Pay Govt. fee on Actual Basis.
Approval process 
After proper scrutiny, AD category – I bank shall forward the application in form FNC together with their comments/ recommendations to the RBI for its approval and allotment of Unique Identification Number (UIN) to BO.  After receipt of the UIN from the Reserve Bank, the AD Category-I bank shall issue the approval for establishing BO in India.
Cases in which prior approval of RBI required:
Where the applicant is a citizen of or is registered/incorporated in Pakistan;

the applicant is a citizen of or is registered/incorporated in Bangladesh, Sri Lanka, Afghanistan, Iran, China, Hong Kong or Macau and the application is for opening a branch office in Jammu and Kashmir, North East region and Andaman and Nicobar Islands;

the principal business of the applicant falls in the four sectors namely Defence, Telecom, Private Security and Information and Broadcasting:

The applicant is a Non-Government Organization, Non-Profit Organization, Body/ Agency/ Department of a foreign government.
Such applications shall be forwarded to the Reserve Bank, Foreign Exchange Department, Central Office Cell, New Delhi by the Authorized Dealer Category-I bank and be considered in consultation with the Government of India.
Exceptions:
No branch office shall require prior approval of the Reserve Bank in case of:

A banking company resident outside India if such company has obtained necessary approval under the provisions of the

Banking Regulation Act, 1949

.

An insurance company if such company has obtained necessary approval under the provisions of the  (IRDA) Insurance Regulatory and Development Authority Act, 1999.

A company resident outside India willing to establish a branch office in the Special Economic Zones (SEZs) to undertake manufacturing and service activities, subject to the conditions that: 
-such branch offices are functioning in those sectors where 100% FDI is permitted;
-such branch offices comply with Chapter XXII of the Companies Act, 2013; and
-such branch offices function on a stand-alone basis.
After Approval
Every Branch office registered with RBI shall have to get itself registered with the Ministry of Corporate Affairs. The MCA will allot Corporate Identity Number (CIN) to such company.  Now a days CIN is allotted along with Permanent Account Number (PAN) & Tax Deduction Number (TAN). Once PAN is allotted, it should open the bank account as well.
Validity of Approval: 
After the approval, BO has to establish its office within six months. The approval shall elapse, in case the office is not set up in six months. Companies looking for any further extension of time shall require prior approval of RBI.
Registration with State Police: 
Finally, after the approval from RBI, the Branch office needs to register it with the state police office. The application must be accompanied by the RBI approval copy and KYC of all authorized persons in India and the foreign company.
GST Registration & IEC 
Once Branch office Bank Account is opened and cheque book is received , it would need a copy of the cheque for making application for GST Registration and Import Export Code for the Branch Office of the foreign Company in India.
General Conditions:
Partnership/Proprietary concerns set up abroad are not allowed to establish Branch in India.
Branch Offices are allowed to open non-interest bearing current accounts in India. Such Offices are required to approach their Authorized Dealers for opening the accounts.
Transfer of assets of Branch Office to subsidiaries or other Branch Offices is allowed with specific approval of the Central Office of RBI.
A BO or any other place of business by whatever name called is required to register with the Registrar of Companies (ROCs) once it establishes a place of business in India if such registration is required under the Companies Act, 2013.
Shifting of Office: 
AD banks are now authorized to grant approval to shift office to another city in India. In case the office change is within the same city, no such approval shall be required. Only filing of an intimation of the new address with the AD bank would be required.
Name Change: 
AD bank may permit change in name of BO if there is no change in the ownership of foreign company. However if the change in name is due to merger/acquisition/change in ownership of the parent company, then the closing of existing BO shall be required. Also, fresh approval would be required for the same.
Compliance requirements by Branch Office:
Branch Offices have to file Annual Activity Certificates (AAC) certified from Chartered Accountants, at the end of March 31, along with the audited Balance Sheet on or before September 30 of that year. In case the annual accounts of the BO are finalized with reference to a date other than March 31, the AAC along with the audited Balance Sheet may be submitted within six months from the due date of the Balance Sheet to the designated AD Category I bank and a copy to the Directorate General of Income Tax (International Taxation), New Delhi along with the audited financial statements including receipt and payment account.
File form 49C as per Section 285 of the Income Tax Act, 191 together with prescribed documents.
Branch Office may be required to withhold tax from certain payments and hence to comply with the requisite tax withholding requirements under the domestic tax law
The Branch office may require to comply with GST obligation under reverse tax mechanism for availing certain services, if applicable.
The Branch office may have to comply with various Labour laws of India, if there are any employees in LO.
Filing of Various forms and certificate from Chartered Accountant at the time of closing of LO.
HOW AVS & Associates can assist you in:
Obtaining approval of RBI for Establishment of Branch office in India.

Getting

Branch

office registered with Registrar of Companies.

Obtaining CIN of Liaison Office

Obtaining PAN / TAN, GST, IEC and registration under Labour Laws.

Maintenance of Financial books of Accounts of

Branch

office.

Payroll Processing of

Branch

office.

Filing of Withholding Tax Returns / GST Returns on monthly / Quarterly basis.

Annual Audit of Books of accounts.

Issuance of Annual Activity Certificate (AAC).

Getting all Statutory Compliances  with regard to Labour laws within timelines.

Reporting of

Branch

office on annual basis with concerned authorities like MCA, Police Department, Income Tax Department, AD Banker.

Issuance of Various certificates as may be required by BO in regular course.
OUR STRENGTH LIES IN PROVIDING REAL WORLD PRACTICAL SOLUTIONS
Our foremost priority is to provide Instant Support and are always very particular on adherence of timely delivery so that you don't miss out on deadline. We have worked with some most time strict clients and we have never missed our target. Our one thumb rule says that "If we miss a deadline we are out". Accounts and Finance function need always alert eagle eye approach!
Our prices are most reasonable and under budget that you never realize any cost burden in your organization in comparison of value addition we bring in. We believe in adoption of your business first and fee shall take care of itself mantra. We never bill for disappointment and take ownership. It is how we like to be treated and that is how our customers are served.
We at AVS & Associates only recruit experienced, skilled professionals who have proven expertise in their field. With a diverse Team of Chartered Accountants, Company Secretaries, Lawyers, and various other consultants on board, we offer end to end financial and legal service under one roof saving time and energy and bring synergy effect between various functions.
Having over 20+ years experience in the leadership team ensure we maintain highest ethical standards and never go out of trust with you. We always believe in long term relationship with our clients hence integrity is something we value the most. We ensure transparency in communication, service and cost. Our specialized experts helps in maintaining high quality.
Frequently Asked Questions​
Don't believe us? See our Google ratings!
AVS and associates is extremely professional. They take care of all The things abiding by law and integrity whether it's a tax management or company registration. They have registered a company and took care of the taxes without me breaking a sweat, they took care of everything proactively. I'm extremely satisfied and would recommend to anyone and everyone.
AVS and associates is a very professional team. They handle all things abiding by law and takes out your burden of tax management , assets and all very very precisely up to the point. It's great working with the team.
Laxmi Kant Thakur
2020-08-28
Chrishans Media
2020-03-03
Hitesh Gurditta
2020-03-01
chiranjibi shah
2020-02-29
A wonderful experience with the team for the easy way out solutions of taxation and related matters...Thanks
Best place to work....Thanks Binay Sir...
Sarbendra Yadav
2020-02-28
RAVIRANJAN KUMAR
2020-02-28

AVS & Associates is a reliable CA firm of Delhi NCR. My company Management Associates Private Limited is taking their services from last ten years. Shri. V K Agrawal of AVS & Associates is knowledgeable, friendly and honest person.

had a nice experience with AVS. was in a urgent need of some income tax related docs and these guys helped out in really quick time. thanks, and would recommend anyone planning to avail their services....

chiranjibi shah
2020-02-29
A wonderful experience with the team for the easy way out solutions of taxation and related matters...Thanks

Amitabh Kulshreshtha
2020-09-02
I appreciate the fastest way of services by AVS. Till now we got registered around 6 group companies,(Limited, Private Limited and LLP). Their Teams approach to deal with us was something I liked most. Special mention to Mr. Rahul and Ms. Neha. Guys, frankly speaking initially i was in doubt whether to trust these people or not? but once spoke and saw the way they handled my companies formation work, they ended up forming our all group companies and now handling the regular Accounting, Taxation, GST etc... If you are searching for a CA for all your needs, i suggest you may pick these guys and can assign one task before you make any opinions. BTW, we are availing their services since last 3 years. Thanks!

AVS and associates is a very professional team. They handle all things abiding by law and takes out your burden of tax management , assets and all very very precisely up to the point. It's great working with the team.

I used their services for capital gain calculation and on many other factors to sell my flat in Noida while I'm here in Australia. Mr Vishnu is the man you need. Very professional, prompt replies and went an extra mile to do the job. Highly recommended.

Some highly talented group of indivisuals who do really care for customer satisfaction

I'm very satisfied with the service here. They have a very good behavior towards us and they listen to our problems closely and give the best solution. If you're starting up or running a business already I would recommend you to come here they are awesome!

There is environment and relation of every employee is very good. Management and discipline is very tough.

Highly Professional team. Really appreciate the way team coordinated & made everything easy for me. Thank you & wish you all the very best. Cheers.

Have been very cooperative. Proactive with every step. The team was patient and they made sure the entire process flow was smooth.

I got my company registered with avs. I am happy with their services and it was done quickly and in cost effective manner. Recommend anyone want to avail their services.

Pranav Tripathi
2020-02-29
Vishnu ji has been with our company for the past 10 years with many different companies . Soft spoken, humble and a thorough professional.

Very fast service with cost effective..Agarwal sir behavior is very supportive.. I will suggest all to take services from AVS..

Sushil Kumar Raj
2020-02-29
I would say they are the best for new company and start ups, the way they deal with person who do not have any idea about setting up of new company is remarkable....