This agreement(DTAA) was especially proposed by the government for the welfare of citizens. The Double tax avoidance agreement (DTAA) is a tax deal that has been negotiated by two or more nations to enable citizens to stop paying the same income double tax. In situations where a person is a citizen in one nation but receives income in another, a DTAA becomes valid.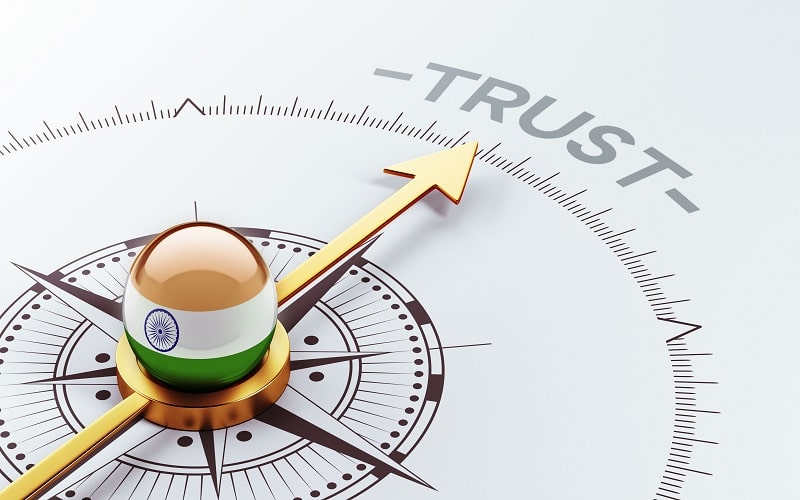 Frequently Asked Questions​
What is DTAA with example?
A tax deal between two or more countries is known as the Double Taxation Avoidance Agreement (DTAA), to avoid taxing the same income twice. This means that tax and jurisdiction rates are decided on defined types of income that exist in one country.
How does DTAA work in India?
The DTAA, signed with different countries by India, sets a particular rate at which tax on income paid to citizens of that country must be deducted. This means that, if NRIs receive revenue in India, the applicable TDS will be based on the rates set out in the Double Tax Avoidance Agreement with that country.
How many countries have DTAA with India?
India has DTAA with more than 80 nations, and plans to sign such treaties with more. The main countries with which the DTAA has been signed are the USA, the UK, the UAE, Canada , Australia, Saudi Arabia, Singapore and New Zealand.
Why double taxation is bad?
The new tax system increases corporate income taxes. This double taxation has a notably negative economic impact particularly on wages. It is distorting the economy and reducing competitiveness. The double taxation of corporate income also runs counter to opposing principles of fair taxation of profits.
How do I take DTAA benefits?
To claim this gain, you need to know if you have a DTAA with India in the country you live in or earn income in. For the agency responsible for deducting tax at source, one has to file Form 10F, a tax residency certificate and self-declaration in specified format.
What are the Benefits of The Double Taxation Avoidance Agreement?
The agreement between countries on the DTAA ensures that no double taxation occurs. The arrangement guarantees that only in one nation can the organisation pay taxes effectively. Legal clarity exists in the DTAAs since there are clear guidelines for applying foreign income taxes.
What are the countries with DTAA Rates?
List of countries with whom India has signed DTAA are :
1. Armenia
2. Australia
3. Austria
4. Bangladesh
5. Belarus
6. Belgium
7. Botswana
8. Brazil
9. Bulgaria
10. Canada
11. China
12. Cyprus
13. The Czech Republic
14. Denmark
15. Egypt
16. Estonia
17. Ethiopia
18. Finland
19. France
20. Georgia
21. Germany
22. Greece
23. the Hashemite Kingdom of Jordan
24. Hungary
25. Iceland
26. Indonesia
27. Ireland
28. Israel
29. Italy
30. Japan
31. Kazakhstan
32. Kenya
33. Korea
34. Kuwait
35. The Kyrgyz Republic
36. Libya
37. Lithuania
38. Luxembourg
39. Malaysia
40. Malta
41. Mauritius
42. Mongolia
43. Montenegro
44. Morocco
45. Mozambique
46. Myanmar
47. Namibia
48. Nepal
49. the Netherlands
50. New Zealand
51. Norway
52. Oman
53. the Philippines
54. Poland
55. The Portuguese Republic
56. Qatar
57. Romania
58. Russia
59. Saudi Arabia
60. Serbia
61. Singapore
62. Slovenia
63. South Africa
64. Spain
65. Sri Lanka
66. Sudan
67. Sweden
68. Swiss Confederation
69. the Syrian Arab Republic
70. Tajikistan
71. Tanzania
72. Thailand
73. Trinidad and Tobago
74. Turkey
75. Turkmenistan
76. UAE
77. UAR (Egypt)
78. UGANDA
79. the UK
80. Ukraine
81. The United Mexican States
82. the USA
83. Uzbekistan
84. Vietnam
85. Zambia
What type of Income are covered under DTAA?
In cases where a person is a citizen of one country, but earns revenue in another, A DTAA becomes applicable. DTAAs may be either expansive, encapsulating all sources of income, or restricted to some regions, meaning taxation of shipping revenue, inheritance, air travel, etc.
What are the various methods of DTAA?
There are two methods for seeking tax relief under DTAA:
the form of exemption
the form of tax credit.
Income is taxed in one country and exempted in another by means of the exemption process. Tax relief can be sought in the country of origin under the tax credit system, where income is taxed in both countries.
What is the Role of DTAA Agreements in International Taxation planning?
DTAA is a treaty between two or more countries to discuss problems related to income taxes and enhanced transparency in order to deter tax evasion. For the Income Tax recovery of both countries. Allocate tax privileges over a taxpayer 's income between two states in a reasonable, equitable and fair manner
How NRIs can Claim Benefits Under DTAA in India?
By timely submission of a residency certificate, NRIs residing in any of the DTAA countries will benefit from the benefits offered under the DTAA. You may receive the Tax Residency Certificate from the government of the country in which the Indian non-resident resides.
OUR STRENGTH LIES IN PROVIDING REAL WORLD PRACTICAL SOLUTIONS
Our foremost priority is to provide Instant Support and are always very particular on adherence of timely delivery so that you don't miss out on deadline. We have worked with some most time strict clients and we have never missed our target. Our one thumb rule says that "If we miss a deadline we are out". Accounts and Finance function need always alert eagle eye approach!
Our prices are most reasonable and under budget that you never realize any cost burden in your organization in comparison of value addition we bring in. We believe in adoption of your business first and fee shall take care of itself mantra. We never bill for disappointment and take ownership. It is how we like to be treated and that is how our customers are served.
We at AVS & Associates only recruit experienced, skilled professionals who have proven expertise in their field. With a diverse Team of Chartered Accountants, Company Secretaries, Lawyers, and various other consultants on board, we offer end to end financial and legal service under one roof saving time and energy and bring synergy effect between various functions.
Having over 20+ years experience in the leadership team ensure we maintain highest ethical standards and never go out of trust with you. We always believe in long term relationship with our clients hence integrity is something we value the most. We ensure transparency in communication, service and cost. Our specialized experts helps in maintaining high quality.
Don't believe us? See our Google ratings!
AVS and associates is extremely professional. They take care of all The things abiding by law and integrity whether it's a tax management or company registration. They have registered a company and took care of the taxes without me breaking a sweat, they took care of everything proactively. I'm extremely satisfied and would recommend to anyone and everyone.
AVS and associates is a very professional team. They handle all things abiding by law and takes out your burden of tax management , assets and all very very precisely up to the point. It's great working with the team.
Laxmi Kant Thakur
2020-08-28
Chrishans Media
2020-03-03
Hitesh Gurditta
2020-03-01
chiranjibi shah
2020-02-29
A wonderful experience with the team for the easy way out solutions of taxation and related matters...Thanks
Best place to work....Thanks Binay Sir...
Sarbendra Yadav
2020-02-28
RAVIRANJAN KUMAR
2020-02-28

AVS & Associates is a reliable CA firm of Delhi NCR. My company Management Associates Private Limited is taking their services from last ten years. Shri. V K Agrawal of AVS & Associates is knowledgeable, friendly and honest person.

had a nice experience with AVS. was in a urgent need of some income tax related docs and these guys helped out in really quick time. thanks, and would recommend anyone planning to avail their services....

chiranjibi shah
2020-02-29
A wonderful experience with the team for the easy way out solutions of taxation and related matters...Thanks

Amitabh Kulshreshtha
2020-09-02
I appreciate the fastest way of services by AVS. Till now we got registered around 6 group companies,(Limited, Private Limited and LLP). Their Teams approach to deal with us was something I liked most. Special mention to Mr. Rahul and Ms. Neha. Guys, frankly speaking initially i was in doubt whether to trust these people or not? but once spoke and saw the way they handled my companies formation work, they ended up forming our all group companies and now handling the regular Accounting, Taxation, GST etc... If you are searching for a CA for all your needs, i suggest you may pick these guys and can assign one task before you make any opinions. BTW, we are availing their services since last 3 years. Thanks!

AVS and associates is a very professional team. They handle all things abiding by law and takes out your burden of tax management , assets and all very very precisely up to the point. It's great working with the team.

I used their services for capital gain calculation and on many other factors to sell my flat in Noida while I'm here in Australia. Mr Vishnu is the man you need. Very professional, prompt replies and went an extra mile to do the job. Highly recommended.

Some highly talented group of indivisuals who do really care for customer satisfaction

I'm very satisfied with the service here. They have a very good behavior towards us and they listen to our problems closely and give the best solution. If you're starting up or running a business already I would recommend you to come here they are awesome!

There is environment and relation of every employee is very good. Management and discipline is very tough.

Highly Professional team. Really appreciate the way team coordinated & made everything easy for me. Thank you & wish you all the very best. Cheers.

Have been very cooperative. Proactive with every step. The team was patient and they made sure the entire process flow was smooth.

I got my company registered with avs. I am happy with their services and it was done quickly and in cost effective manner. Recommend anyone want to avail their services.

Pranav Tripathi
2020-02-29
Vishnu ji has been with our company for the past 10 years with many different companies . Soft spoken, humble and a thorough professional.

Kishore Kundan
2020-02-29
Very fast service with cost effective..Agarwal sir behavior is very supportive.. I will suggest all to take services from AVS..

Sushil Kumar Raj
2020-02-29
I would say they are the best for new company and start ups, the way they deal with person who do not have any idea about setting up of new company is remarkable....