A forensic audit is an analysis and inspection of the financial statements of a company or person to obtain facts that may be used in a court of law or judicial action. Forensic auditing is a specialty in the accounting industry and most major accounting companies have a branch forensic auditing. Forensic assessments cover a wide variety of inquiry practices. A forensic investigation can be performed to convict a group for bribery, embezzlement, or other financial offenses. During the course of a forensic audit, the investigator can be called upon to act as an expert witness during the proceedings. Forensic assessments may also cover cases where financial crime is not involved, such as debt filing lawsuits, company exits, and divorces.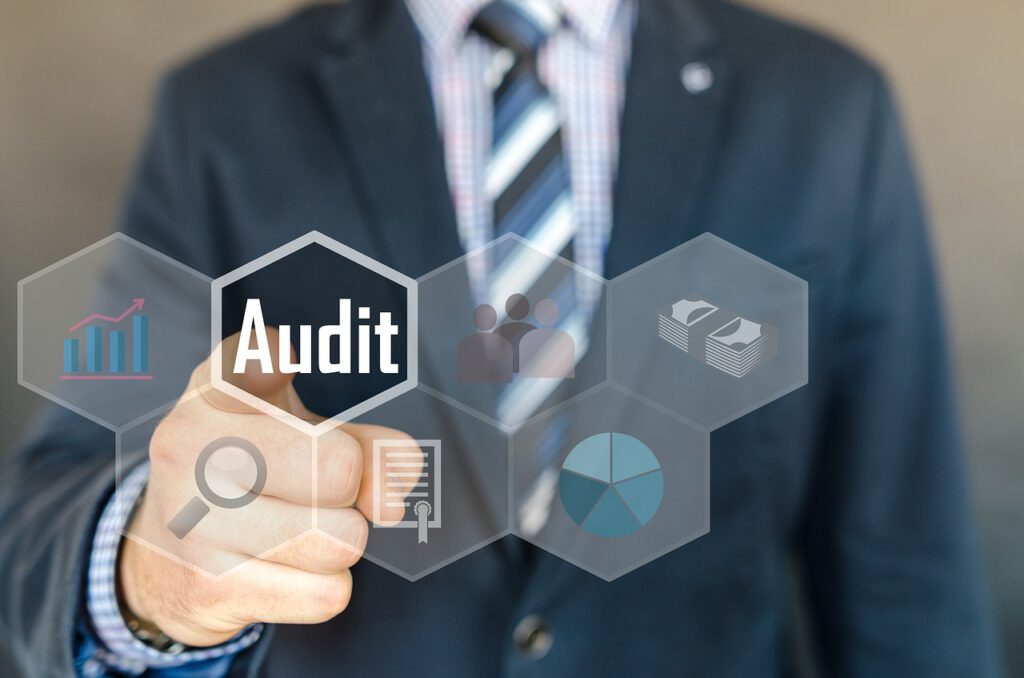 Frequently Asked Questions​
What are the Reasons for Conducting a Forensic Audit?
Investigations into forensic audit can reveal, or validate, different kinds of illegal activities. Normally, a forensic audit is done instead of a regular audit where there is a risk that the information collected will be used in court. The forensic audit method parallels a conventional financial audit — planning, collecting evidence, and preparing a report — with the added step of a potential court appearance. In both sides, prosecutors are presenting proof that the offense is either detected or disproved and depends on the damage suffered. They justify to the complainant their findings should the matter go on trial before the court.
How Does a Forensic Audit Function?
Planning the Investigation: Both the forensic investigator and the squad will prepare their investigation to accomplish their aims. Collecting Evidence: The proof obtained should be adequate to prove the fraudster's identity in court, to expose the nature of the fraud scheme and to record the financial damages incurred and the parties harmed by the fraud Reporting: A forensic audit would require a written crime report to be submitted to the victim so that they can attempt to file a legal case if they wish. Court Proceedings: The forensic investigator must be present during court proceedings to clarify the evidence gathered and how the team found the suspect(s).
Who can do a forensic audit in India?
Any candidate who is a graduate with at least one year's experience in Nationalized Banks, Private Sector Banks, Co-operative Banks or Non-Banking Finance Business, Credit Card Company or Financial Institute may apply for the Certified Banking Forensic Accountant review.
What is the difference between an audit and a forensic audit?
The primary distinction between forensic and accounting audits lies in audit intent. ... On the other hand, technical auditing for the company linked to fraud. Forensic audits specifically refer to frauds in financial records because forensic accounting involves investigation techniques and technologies.
What is the red flag in forensic accounting?
Red flags are just signs or an indication of the fraud condition. A red flag is a collection of conditions that are irregular in nature or which differ from normal practice. It is a warning that something is out of the ordinary and will need to be more explored.
OUR STRENGTH LIES IN PROVIDING REAL WORLD PRACTICAL SOLUTIONS
Our foremost priority is to provide Instant Support and are always very particular on adherence of timely delivery so that you don't miss out on deadline. We have worked with some most time strict clients and we have never missed our target. Our one thumb rule says that "If we miss a deadline we are out". Accounts and Finance function need always alert eagle eye approach!
Our prices are most reasonable and under budget that you never realize any cost burden in your organization in comparison of value addition we bring in. We believe in adoption of your business first and fee shall take care of itself mantra. We never bill for disappointment and take ownership. It is how we like to be treated and that is how our customers are served.
We at AVS & Associates only recruit experienced, skilled professionals who have proven expertise in their field. With a diverse Team of Chartered Accountants, Company Secretaries, Lawyers, and various other consultants on board, we offer end to end financial and legal service under one roof saving time and energy and bring synergy effect between various functions.
Having over 20+ years experience in the leadership team ensure we maintain highest ethical standards and never go out of trust with you. We always believe in long term relationship with our clients hence integrity is something we value the most. We ensure transparency in communication, service and cost. Our specialized experts helps in maintaining high quality.
Don't believe us? See our Google ratings!
AVS and associates is extremely professional. They take care of all The things abiding by law and integrity whether it's a tax management or company registration. They have registered a company and took care of the taxes without me breaking a sweat, they took care of everything proactively. I'm extremely satisfied and would recommend to anyone and everyone.
AVS and associates is a very professional team. They handle all things abiding by law and takes out your burden of tax management , assets and all very very precisely up to the point. It's great working with the team.
Laxmi Kant Thakur
2020-08-28
Chrishans Media
2020-03-03
Hitesh Gurditta
2020-03-01
chiranjibi shah
2020-02-29
A wonderful experience with the team for the easy way out solutions of taxation and related matters...Thanks
Best place to work....Thanks Binay Sir...
Sarbendra Yadav
2020-02-28
RAVIRANJAN KUMAR
2020-02-28