Just like the other Laws, some groups of taxpayers are required to conduct an independent inspection or annual audit under GST. As specified in Section 35(5) of the CGST Act in Rule 80(3) of the CGST Law, "any registered taxpayer whose turnover exceeds INR 2 crores in a financial year is obliged to get the reports audited by a professional Chartered Accountant and to submit a copy of the audited annual reports and the summary document in Form GSTR 9C." GST Audit certification is required only once every financial year.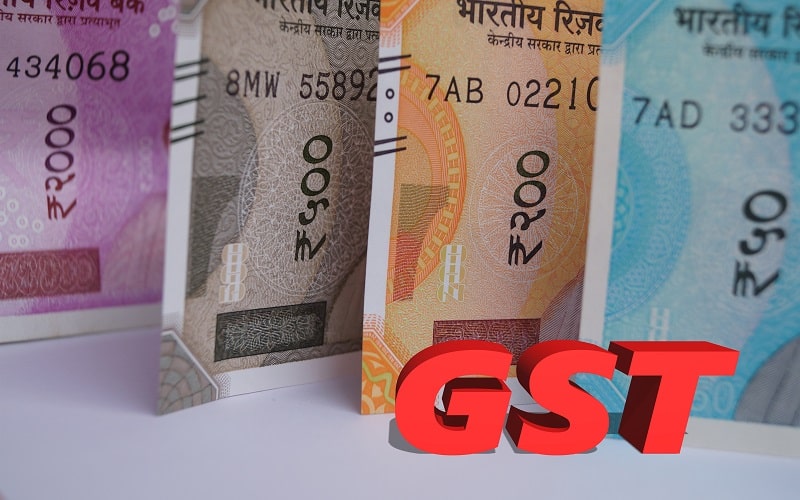 Frequently Asked Questions​
What is the need of GST audit?
GST is a trust-based taxation scheme that requires a taxpayer to self-assess his tax liability, pay taxes, and file returns. Therefore, a comprehensive evaluation process is a must to ensure that the taxpayer has properly self-assessed his tax responsibility. The government is taking new strategies to properly implement GST, and auditing is just one in them.
What are the types of GST audit?
Turnover based Audit: This kind of GST audit is done by Chartered Accountant or Cost Accountant and if the Turnover exceeds 2 crores.
Normal audit/General Audit: This kind of GST audit is done by Commissioner of CGST/SGST or any Officer on order of Commissioner by giving 15 days prior notice
Special audit: This Kind of aidit can can be done by A Chartered Accountant or Cost Accountant, nominated by Commissioner on the order of Deputy/Assistant Commissioner with prior approval of Commissioner
What are the items included while calculating turnover?
All taxable supplies (inter-state and intra-state) apart from supplies in respect of which reverse charge applies.
Supplies between distinct market segments of the business.
Products supplied from principal to principal from employee to / from job worker.
Value of all supplies rated as export / zero.
Supplies of agents / worker for the principal's behalf.
All shipments exempt.
All taxes except those covered by GST
What are the items excluded while calculating turnover?
Inward products are payable under reverse payment on which tax is levied.
Both taxation and cessation are paid under Goods and Service Tax like CGST, SGST, or IGST, Cessation of Reimbursement.
Goods purchased by a Job Contractor or got back.
Activities that are neither supply of goods nor service according to CGST Act Schedule III.
What are documents need to be furnished by the taxpayer?
Audited Financial Report(based on a PAN)
Annual return in GSTR-9 form (for. GSTIN);
Certified accounting statement in Form GSTR-9C, describing the reconciled supplier prices and tax sums reported in GSTR-9 relative to the audited financial statements in Part-A, as well as the Part-B audit summary.
What accounts will GST Auditor review?
Stock Register
Buy Reports and Investments
Application tax allowance
Output tax payable and paid
E-way bills that were produced under Audit during the time, if in accordance with the regulations.
Any documents which record the year related communications from the GST department.
OUR STRENGTH LIES IN PROVIDING REAL WORLD PRACTICAL SOLUTIONS
Our foremost priority is to provide Instant Support and are always very particular on adherence of timely delivery so that you don't miss out on deadline. We have worked with some most time strict clients and we have never missed our target. Our one thumb rule says that "If we miss a deadline we are out". Accounts and Finance function need always alert eagle eye approach!
Our prices are most reasonable and under budget that you never realize any cost burden in your organization in comparison of value addition we bring in. We believe in adoption of your business first and fee shall take care of itself mantra. We never bill for disappointment and take ownership. It is how we like to be treated and that is how our customers are served.
We at AVS & Associates only recruit experienced, skilled professionals who have proven expertise in their field. With a diverse Team of Chartered Accountants, Company Secretaries, Lawyers, and various other consultants on board, we offer end to end financial and legal service under one roof saving time and energy and bring synergy effect between various functions.
Having over 20+ years experience in the leadership team ensure we maintain highest ethical standards and never go out of trust with you. We always believe in long term relationship with our clients hence integrity is something we value the most. We ensure transparency in communication, service and cost. Our specialized experts helps in maintaining high quality.
Don't believe us? See our Google ratings!
AVS and associates is extremely professional. They take care of all The things abiding by law and integrity whether it's a tax management or company registration. They have registered a company and took care of the taxes without me breaking a sweat, they took care of everything proactively. I'm extremely satisfied and would recommend to anyone and everyone.
AVS and associates is a very professional team. They handle all things abiding by law and takes out your burden of tax management , assets and all very very precisely up to the point. It's great working with the team.
Laxmi Kant Thakur
2020-08-28
Chrishans Media
2020-03-03
Hitesh Gurditta
2020-03-01
chiranjibi shah
2020-02-29
A wonderful experience with the team for the easy way out solutions of taxation and related matters...Thanks
Best place to work....Thanks Binay Sir...
Sarbendra Yadav
2020-02-28
RAVIRANJAN KUMAR
2020-02-28