The Goods and Services Tax (GST) has incorporated a multitude of indirect taxes imposed in a single levy by the Centre and states. It eliminated the multiplicity of taxes while reducing uncertainty and eliminating the cascading tax effect. Under the GST system, current taxes imposed on the selling of products or services are adopted by either central or state government. Goods and Services Tax became effective on 1 July 2017. Companies are expected to submit monthly, quarterly, and annual returns, and those with revenue above INR 2 crore will also be required to submit audit reports.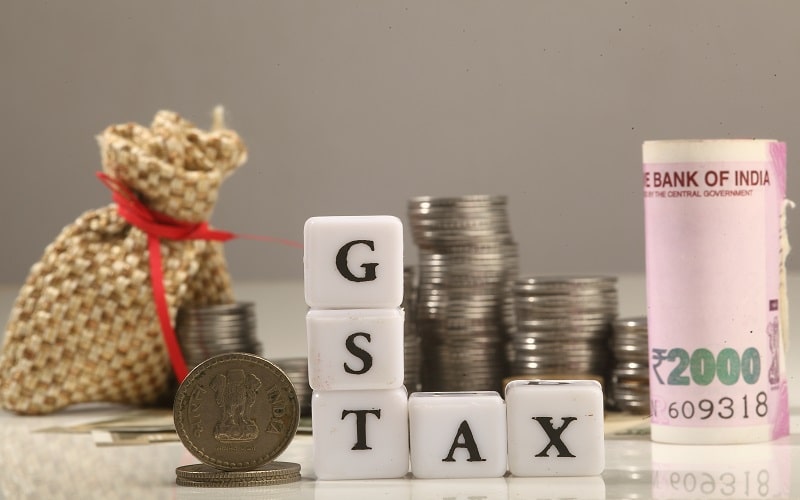 Frequently Asked Questions​
What are the 3 types of GST?
Currently, the GST types are CGST, SGST, and IGST in India. This basic distinction helps to differentiate and reduce indirect taxes between inter- and intra-state suppliers. Study on these 3 different forms of GST to learn more.
Banks still charge interest on transactions through the EMI. You will still be paid GST for an EMI from your bank to provide you with an EMI service/feature.
How much GST is applicable to services?
The government has also levied GST on financial supplies with the same four-tier tax system. Service GST values of 5 percent, 12 percent, 18 percent, and 28 percent come with distinct pros and cons for customers. The government has, however, removed healthcare and education programs from the GST's purview.
Is GST applicable to export services?
Exporting goods or services is called a zero-rated source. GST shall not be levied on the sale of goods or services of any sort. Under the prior legislation, a duty advantage was given for the tax charged on products for selling excluded goods.
GST registration process under the new GST rules is performed through an online portal operated by India's central government. Our specialists are able to get the GST registration completed in a limited time period.
GST Act allows each licensed company to provide records of its sales and acquisitions including tax paid and obtained by filing GST returns Taxpayers must provide the department with accurate information as the framework is structured such that all transactions are coordinated with each other and no transactions between buyers and sellers are left unnoticed. AVS's GST team helps you to concentrate on your market by filing your GST tax returns.
Once you are registered as a taxpayer of goods and services and want to make any changes to your core or non-core fields information, such as change of address, the addition of place of business, etc., you can contact our GST experts for any assistance.
Our team of experts with a wealth of GST experience conduct audits and compiles relevant audit reports for their customers.
We will assist with the GST self-assessment. Our office will support you in the whole process of tax assessment.
We'll keep you updated with any new compliances that the GST Council proposes.
OUR STRENGTH LIES IN PROVIDING REAL WORLD PRACTICAL SOLUTIONS
Our foremost priority is to provide Instant Support and are always very particular on adherence of timely delivery so that you don't miss out on deadline. We have worked with some most time strict clients and we have never missed our target. Our one thumb rule says that "If we miss a deadline we are out". Accounts and Finance function need always alert eagle eye approach!
Our prices are most reasonable and under budget that you never realize any cost burden in your organization in comparison of value addition we bring in. We believe in adoption of your business first and fee shall take care of itself mantra. We never bill for disappointment and take ownership. It is how we like to be treated and that is how our customers are served.
We at AVS & Associates only recruit experienced, skilled professionals who have proven expertise in their field. With a diverse Team of Chartered Accountants, Company Secretaries, Lawyers, and various other consultants on board, we offer end to end financial and legal service under one roof saving time and energy and bring synergy effect between various functions.
Having over 20+ years experience in the leadership team ensure we maintain highest ethical standards and never go out of trust with you. We always believe in long term relationship with our clients hence integrity is something we value the most. We ensure transparency in communication, service and cost. Our specialized experts helps in maintaining high quality.
Don't believe us? See our Google ratings!
AVS and associates is extremely professional. They take care of all The things abiding by law and integrity whether it's a tax management or company registration. They have registered a company and took care of the taxes without me breaking a sweat, they took care of everything proactively. I'm extremely satisfied and would recommend to anyone and everyone.
AVS and associates is a very professional team. They handle all things abiding by law and takes out your burden of tax management , assets and all very very precisely up to the point. It's great working with the team.
Laxmi Kant Thakur
2020-08-28
Chrishans Media
2020-03-03
Hitesh Gurditta
2020-03-01
chiranjibi shah
2020-02-29
A wonderful experience with the team for the easy way out solutions of taxation and related matters...Thanks
Best place to work....Thanks Binay Sir...
Sarbendra Yadav
2020-02-28
RAVIRANJAN KUMAR
2020-02-28