Internal Audit is a department or people's department within a corporation responsible for delivering comprehensive, impartial evaluations of procedures, corporate entities, and processes. Internal Audit's function is to provide an organization's senior leaders and governing bodies with an objective source of information about the threats, control climate, organizational effectiveness and compliance with relevant laws and regulations.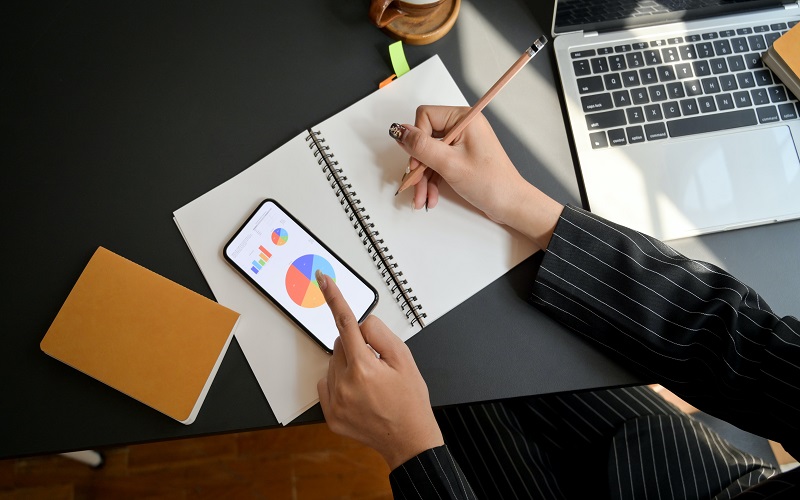 Frequently Asked Questions​
What is the role of an internal audit?
Internal audit's function is to provide objective assurance that the systems of risk management, governance, and internal control work efficiently within an organisation. This is usually the chairman of the board of trustees, the financial officer or the audit committee.
Advantages of Internal Audit
Internal audit plays a significant role in improving an organization's performance. The main benefits of regularly performing internal audit follow:
An internal audit allows for external audits of the company.
It increases performance not only in financial matters but also in an enterprise's operating functions.
Internal audit is like management aid in taking decisions and in holding all the roles and departments in order.
It helps defend the company against fraudulent practices.
Internal audit helps managers set priorities and targets such that it improves operational performance and also decreases costs.
The internal audit sets out formal risk management procedures and also proposes steps to avoid losses.
What do internal auditors focus on?
The internal audit evaluates a company's risk management, its risk identification and mitigation strategies, and properly communicates and tracks danger. A key role is to provide assurance that risks have been properly identified and properly assessed
Who can be an internal auditor?
Section 138 specifies that an individual must be named by the Companies as an internal auditor and must be a specialist. The said person maybe a chartered accountant, a cost accountant, or any other specialist as the Board can determine.
Can internal auditor do a tax audit?
An internal auditor can not conduct a tax audit on or after December 12, as provided for in the resolution. The accounting authority at their October meeting The Council meeting last year had decided that the internal auditor of the assessee, whether employed with the corporation or independently, could not be designated as a tax auditor.
How is an internal audit done?
Different approaches such as record analysis, questioning, and evaluation can be used to perform an internal audit. The audit shall select any approach or combination of both to carry out the internal audit, depending on the nature and purpose of the auditor.
OUR STRENGTH LIES IN PROVIDING REAL WORLD PRACTICAL SOLUTIONS
Our foremost priority is to provide Instant Support and are always very particular on adherence of timely delivery so that you don't miss out on deadline. We have worked with some most time strict clients and we have never missed our target. Our one thumb rule says that "If we miss a deadline we are out". Accounts and Finance function need always alert eagle eye approach!
Our prices are most reasonable and under budget that you never realize any cost burden in your organization in comparison of value addition we bring in. We believe in adoption of your business first and fee shall take care of itself mantra. We never bill for disappointment and take ownership. It is how we like to be treated and that is how our customers are served.
We at AVS & Associates only recruit experienced, skilled professionals who have proven expertise in their field. With a diverse Team of Chartered Accountants, Company Secretaries, Lawyers, and various other consultants on board, we offer end to end financial and legal service under one roof saving time and energy and bring synergy effect between various functions.
Having over 20+ years experience in the leadership team ensure we maintain highest ethical standards and never go out of trust with you. We always believe in long term relationship with our clients hence integrity is something we value the most. We ensure transparency in communication, service and cost. Our specialized experts helps in maintaining high quality.
Don't believe us? See our Google ratings!
AVS and associates is extremely professional. They take care of all The things abiding by law and integrity whether it's a tax management or company registration. They have registered a company and took care of the taxes without me breaking a sweat, they took care of everything proactively. I'm extremely satisfied and would recommend to anyone and everyone.
AVS and associates is a very professional team. They handle all things abiding by law and takes out your burden of tax management , assets and all very very precisely up to the point. It's great working with the team.
Laxmi Kant Thakur
2020-08-28
Chrishans Media
2020-03-03
Hitesh Gurditta
2020-03-01
chiranjibi shah
2020-02-29
A wonderful experience with the team for the easy way out solutions of taxation and related matters...Thanks
Best place to work....Thanks Binay Sir...
Sarbendra Yadav
2020-02-28
RAVIRANJAN KUMAR
2020-02-28