According to the New Telecom Policy (NTP) 1999, service providers in India engaged in the provision of services such as telebanking, telemedicine, tele-education, tele-trading, e-commerce, call center, network operation center, and other IT-enabled services using telecom infrastructure are referred to as 'Other Service Providers.' Many Other Service Providers or OSPs must receive an OSP License from the Telecommunications Department (DOT). We look at the method and protocol for obtaining OSP Registration in India in this article.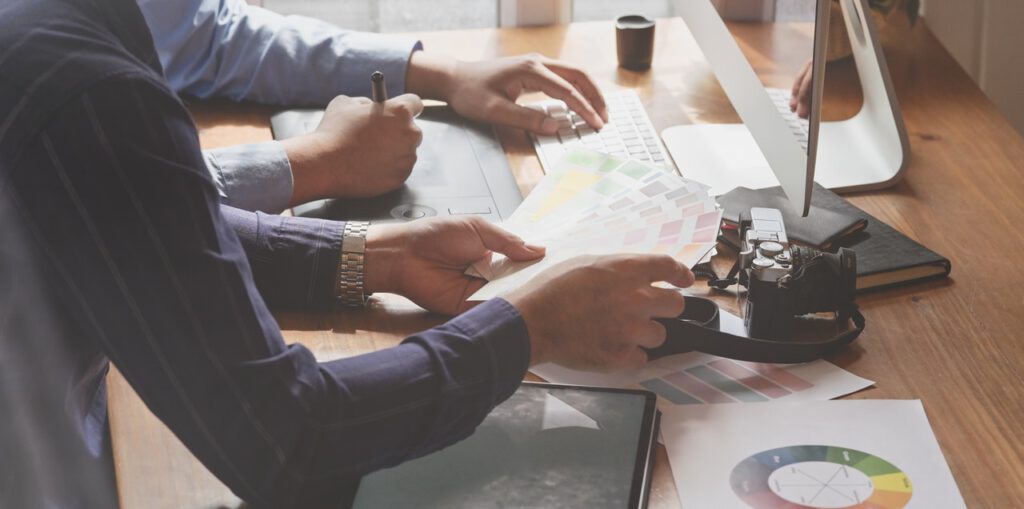 Overview
According to the Terms and Conditions established in February 2000 by the Telecom Commission, OSPs should only take telecom services from approved telecom service providers and can not have switched telephony. The Telecommunications Department may also register OSPs using telecom infrastructure to provide a variety of facilities such as a call center, telebanking, and other IT-enabled services. Hence the Telecommunications Department (DOT) currently registers OSPs in India and has registered more than 2,500 cases since its establishment.
Frequently Asked Questions​
What is an OSP certificate?
OSP calls for Other Service Providers relating to the Telecommunication Business infrastructure that uses telecom services. It includes facilities allowed by BPO / call centers, e-commerce, telebanking, telemedicine,-education, and other IT.
A Telecom Industry Outside-Plant Engineer (OSP) plays a prominent role. An OSP Engineer's primary role lies in constructing and maintaining plant facilities, construction, and engineering as well as providing path analysis of underground & aerial fiber optic installations.
OSP Registration Requirement
To obtain an OSP registration in India, the entity must be a Private Limited Company. Therefore, a private limited company must be incorporated by entrepreneurs with plans to start a call centre or BPO or e-commerce or other IT-enabled services. Besides the application in the prescribed format, the documents required for OSP Registration are as follows:
Private Limited Company certificate of incorporation
Association Memorandum (MOA), and Association Articles (AOA)
Board of resolution or the authorizing power of attorney
Business name and activities Proposed
Directors List
Present Shareholding
A company secretary or director of the company, or statutory auditor or public notary must certify the above documents with seal.
What is OSP Registration Compliance?
After an OPC Registration has been approved, the license is valid for a period of 20 years-unless expressly stated otherwise. To maintain compliance, each OSP must submit to the DOT an "Annual Return" mentioning the OSP 's activities and current status. Provide the annual return for OSP License Renewal within 6 months of completion of the financial year.
What are the types of OSP Registration?
Call Center is doing business for customers located in India & Outside India. Therefore there are two types of OSP Registration one is Domestic & International DOT License.
Domestic: The Other Service Provider that delivers application services across national borders
International: The Other Service Provider providing service to applications beyond the nation's borders.
What are the benefits of OSP Registration?
1. Completing legal requirement to run a call center business.
2. Some of the Foreign & Indian clients request OSP License before and after the project has been given.
3. Avoid legal consequences for operating without a valid license
OUR STRENGTH LIES IN PROVIDING REAL WORLD PRACTICAL SOLUTIONS
Our foremost priority is to provide Instant Support and are always very particular on adherence of timely delivery so that you don't miss out on deadline. We have worked with some most time strict clients and we have never missed our target. Our one thumb rule says that "If we miss a deadline we are out". Accounts and Finance function need always alert eagle eye approach!
Our prices are most reasonable and under budget that you never realize any cost burden in your organization in comparison of value addition we bring in. We believe in adoption of your business first and fee shall take care of itself mantra. We never bill for disappointment and take ownership. It is how we like to be treated and that is how our customers are served.
We at AVS & Associates only recruit experienced, skilled professionals who have proven expertise in their field. With a diverse Team of Chartered Accountants, Company Secretaries, Lawyers, and various other consultants on board, we offer end to end financial and legal service under one roof saving time and energy and bring synergy effect between various functions.
Having over 20+ years experience in the leadership team ensure we maintain highest ethical standards and never go out of trust with you. We always believe in long term relationship with our clients hence integrity is something we value the most. We ensure transparency in communication, service and cost. Our specialized experts helps in maintaining high quality.
Don't believe us? See our Google ratings!
AVS and associates is extremely professional. They take care of all The things abiding by law and integrity whether it's a tax management or company registration. They have registered a company and took care of the taxes without me breaking a sweat, they took care of everything proactively. I'm extremely satisfied and would recommend to anyone and everyone.
AVS and associates is a very professional team. They handle all things abiding by law and takes out your burden of tax management , assets and all very very precisely up to the point. It's great working with the team.
Laxmi Kant Thakur
2020-08-28
Chrishans Media
2020-03-03
Hitesh Gurditta
2020-03-01
chiranjibi shah
2020-02-29
A wonderful experience with the team for the easy way out solutions of taxation and related matters...Thanks
Best place to work....Thanks Binay Sir...
Sarbendra Yadav
2020-02-28
RAVIRANJAN KUMAR
2020-02-28