A partnership firm is a kind of business structure in which two or more individuals manage & operate a business in accordance with the terms & objectives set out in a Partnership Deed. In such a business, the members share the liabilities as well as profits of the firm in a predetermined ratio. A Partnership Firm registration is governed by 'The Partnership Act 1932' and involves two or more Individuals who enter into an agreement called "partnership deed" to carry on a specified business. Partnership deed is an agreement between the partners in where the rights, duties, profits shares and other obligations of each partner is mentioned. Partnerships are widely prevalent because of its ease of formation and minimal regulatory compliance.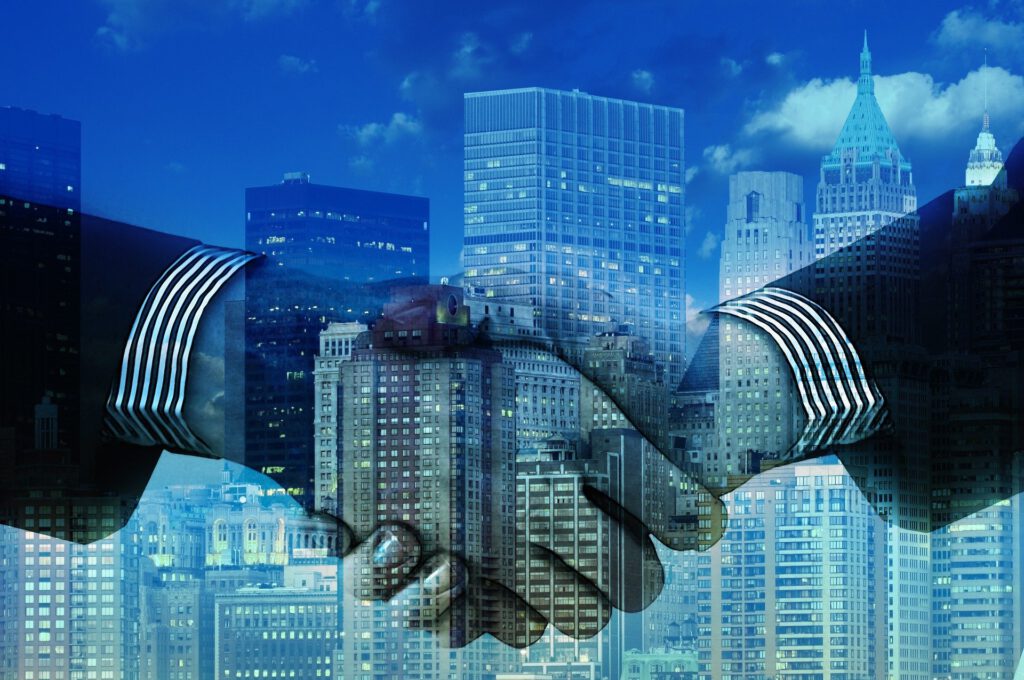 Frequently Asked Questions​
Is it necessary to register a partnership firm?
Indian Partnership Act, 1932 governs the partnerships. Registration of partnership firm is optional and at the prudence of the partners. Registration of partnership firm can be done at the time of starting the business or during the business partnership. It is always advisable to register the firm because a registered firm avail special rights which are not available to the unregistered firms. 
HOWEVER IT IS PERTINENT TO NOTE THAT, IF YOU WISH TO NOT TO GO FOR PROPER ORGANISED REGISTRAR OFFICE PARTNERSHIP REGISTRATION, THEN IT CAN BE SIMPLY FORMED WITH ADDRESS PROOF AND KYC PROOF OF ALL PARTNERS WITHOUT APPROACHING REGISTRAR OF FIRMS.
What are the Key Benefits of Partnership Firm in India?
Minimum Compliance
There is no need for an auditor to be appointed or, if the company is still in the process of registration or in case unregistered, annual accounts filing with the registrar is not necessary either. 
Simple to Begin
Partnerships can begin easily with an unregistered deed of the partnership within 2-4 business days. 
Easiest Business Structure
Partnership firms are one of the easiest business structures that can be started by formulating a partnership deed for which partnership firm registration is necessary. 
Fund Raising 
Funds can be easily raised in a partnership firm as compare to other firms such as proprietorship firm. Multiple partners can make more feasible contribution; banks also consider a partnership firm more favourable for sanctioning credits and loans.
Easy Management 
In partnership firm, all the partners can assign works and responsibilities as per their capability, as mentioned in the partnership deed. Partnership deed helps in avoiding any type of conflicts between the partners.
What are the documents required to Register Partnership Firm?
Proof of Identity - PAN Card /Passport/ Driving License

Address Proof - Aadhar Card/Voters ID

Application for registration of partnership (Form 1)

Specimen of Affidavit
Proof of the principal address of business can be established by submitting the following documents:
Sale deed in case one of the Partner owns the place of business

Copy of Rental agreement if the premises are rented

Copy of latest electricity bill or water bill or property tax receipt
What are the Characteristics of the Partnership Firm?
Sharing Between the Partners
In partnership firm, partners are designate to share the profits as well as bear the losses if any in the course of business.
Existence of an Agency Relation
All partners or any particular partner acting on behalf of others can undertake partnership business. This means each partner is a principal in himself/herself who can act in his own right. Further, he/she can also act on behalf of other partners by acting as their agent.
Unlimited Liability of the Partners
Each Partner is personally liable for all losses arising during business that means their personal assets can be used to pay off the outstanding debts of the partnership firm.
Combined Management
Each partner is entitled to participate in the day to day operations of the business. However, it is not compulsory for each partner to participate in daily operations of the business. But partners running the business need to take assent of other partners for making the requisite decisions.
Duration of the Partnership Firm
The partnership Firm may continue as long as the partners want to keep continue. However, as per law, the partnership can end if any of the partners dies, retires, or becomes insolvent. But the remaining partners can continue their partnership and doing business under the same name after sorting out the due share of the outgoing partner.
How Long is the process of Partnership Firm registration in India?
The entire Process of Company registration generally takes 2-4 working days. But it may take more days sometimes, due to deficiency in documents, if any.
How can CA Mantra help you in starting Partnership Firm in India?
The partnership firm Registration process is completely online though CA Mantra, so you do not even have to leave your home to get your entity registered. 
We can assist you in these processes: -
Preparing the Documents

Drafting of Partnership

Guiding You to Choose A Well-Suited Name

Notarization of Partnership Deed

Getting PAN Number & TAN Number

Obtaining GST Registration

Taxation Formalities
4 Step for Partnership Firm Registration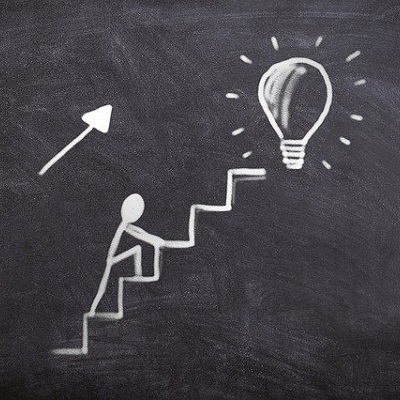 OUR STRENGTH LIES IN PROVIDING REAL WORLD PRACTICAL SOLUTIONS
Our foremost priority is to provide Instant Support and are always very particular on adherence of timely delivery so that you don't miss out on deadline. We have worked with some most time strict clients and we have never missed our target. Our one thumb rule says that "If we miss a deadline we are out". Accounts and Finance function need always alert eagle eye approach!
Our prices are most reasonable and under budget that you never realize any cost burden in your organization in comparison of value addition we bring in. We believe in adoption of your business first and fee shall take care of itself mantra. We never bill for disappointment and take ownership. It is how we like to be treated and that is how our customers are served.
We at AVS & Associates only recruit experienced, skilled professionals who have proven expertise in their field. With a diverse Team of Chartered Accountants, Company Secretaries, Lawyers, and various other consultants on board, we offer end to end financial and legal service under one roof saving time and energy and bring synergy effect between various functions.
Having over 20+ years experience in the leadership team ensure we maintain highest ethical standards and never go out of trust with you. We always believe in long term relationship with our clients hence integrity is something we value the most. We ensure transparency in communication, service and cost. Our specialized experts helps in maintaining high quality.
Don't believe us? See our Google ratings!
AVS and associates is extremely professional. They take care of all The things abiding by law and integrity whether it's a tax management or company registration. They have registered a company and took care of the taxes without me breaking a sweat, they took care of everything proactively. I'm extremely satisfied and would recommend to anyone and everyone.
AVS and associates is a very professional team. They handle all things abiding by law and takes out your burden of tax management , assets and all very very precisely up to the point. It's great working with the team.
Laxmi Kant Thakur
2020-08-28
Chrishans Media
2020-03-03
Hitesh Gurditta
2020-03-01
chiranjibi shah
2020-02-29
A wonderful experience with the team for the easy way out solutions of taxation and related matters...Thanks
Best place to work....Thanks Binay Sir...
Sarbendra Yadav
2020-02-28
RAVIRANJAN KUMAR
2020-02-28

AVS & Associates is a reliable CA firm of Delhi NCR. My company Management Associates Private Limited is taking their services from last ten years. Shri. V K Agrawal of AVS & Associates is knowledgeable, friendly and honest person.

had a nice experience with AVS. was in a urgent need of some income tax related docs and these guys helped out in really quick time. thanks, and would recommend anyone planning to avail their services....

chiranjibi shah
2020-02-29
A wonderful experience with the team for the easy way out solutions of taxation and related matters...Thanks

Amitabh Kulshreshtha
2020-09-02
I appreciate the fastest way of services by AVS. Till now we got registered around 6 group companies,(Limited, Private Limited and LLP). Their Teams approach to deal with us was something I liked most. Special mention to Mr. Rahul and Ms. Neha. Guys, frankly speaking initially i was in doubt whether to trust these people or not? but once spoke and saw the way they handled my companies formation work, they ended up forming our all group companies and now handling the regular Accounting, Taxation, GST etc... If you are searching for a CA for all your needs, i suggest you may pick these guys and can assign one task before you make any opinions. BTW, we are availing their services since last 3 years. Thanks!

AVS and associates is a very professional team. They handle all things abiding by law and takes out your burden of tax management , assets and all very very precisely up to the point. It's great working with the team.

I used their services for capital gain calculation and on many other factors to sell my flat in Noida while I'm here in Australia. Mr Vishnu is the man you need. Very professional, prompt replies and went an extra mile to do the job. Highly recommended.

Some highly talented group of indivisuals who do really care for customer satisfaction

I'm very satisfied with the service here. They have a very good behavior towards us and they listen to our problems closely and give the best solution. If you're starting up or running a business already I would recommend you to come here they are awesome!

There is environment and relation of every employee is very good. Management and discipline is very tough.

Highly Professional team. Really appreciate the way team coordinated & made everything easy for me. Thank you & wish you all the very best. Cheers.

Have been very cooperative. Proactive with every step. The team was patient and they made sure the entire process flow was smooth.

I got my company registered with avs. I am happy with their services and it was done quickly and in cost effective manner. Recommend anyone want to avail their services.

Pranav Tripathi
2020-02-29
Vishnu ji has been with our company for the past 10 years with many different companies . Soft spoken, humble and a thorough professional.

Kishore Kundan
2020-02-29
Very fast service with cost effective..Agarwal sir behavior is very supportive.. I will suggest all to take services from AVS..

Sushil Kumar Raj
2020-02-29
I would say they are the best for new company and start ups, the way they deal with person who do not have any idea about setting up of new company is remarkable....