Employees Provident Fund also was known as EPF, is a scheme under the Employees' Provident Funds and Miscellaneous Provisions Act, 1952. It is regulated under the girth of Employees' Provident Fund Organisation (EPFO) which is one of the World's largest Social Security Organizations in terms of clientele & the volume of financial transactions undertaken. In short, EPF is normally like a benefit to an employee during the retirement provided by the organization.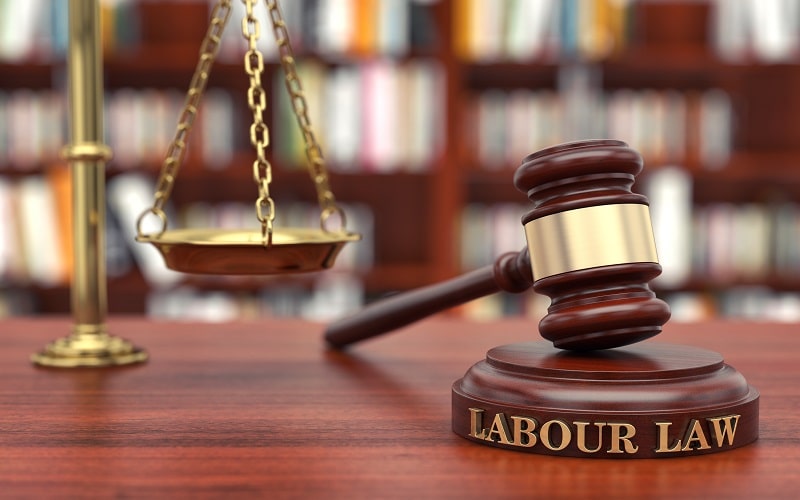 Provident Fund is a self-financed and compulsory contributory fund, reusable in the future by the employees. PF works as a corpus fund that is developed through monthly or regular contributions from the employee & the employer contribution. A minimum of 12% gets deducted and contributed to the PF from the employee's salary
The agglomerative contribution of the employee & employer gets added to the PF of the employee, and that can be cashed for future use. The organizations are needed to register to EPFO once they reach the limit of 20 employees under a company name.
Latest Update
The Government of India (GoI) will pay the employer and employee contribution to EPF account of employees for another 3 months from June to August 2020. The profit is for establishments with up to hundred employees and where 90% of those employees draw a salary of less than Rs 15,000 P.M. (per month). The contribution to EPF is diminished to 10% from 12% for non-government organisations.
Employees' State Insurance Corporation (ESIC) maintains the comprehensive social security scheme- ESI. 
The ESI fund is applicable to the employees who earn amount of Rs. 21,000 or less than that in a month. Under this scheme, medical privileges are given to these employees and their families. From employee's salary an accumulative monthly contribution of 1.75% and 4.75% form the employer's side get deducted from CTC aka Cost to Company, added to ESI Fund.
ESI is a comprehensive Social Security Scheme created to avail social protection to the employees against sickness, disablement, & death due to employment injury and other events.
Frequently Asked Questions​
Is it Essential for every employer to register under ESI Scheme?
Yes. It is the legal responsibility of the employer to register the company under the ESI Scheme within 15 days from the day of its applicability.
Provident Fund (PF) Due Dates?
The PF will be deducted from each employee's salary, payment due date is within the 15th of the following month. 
Payment and filing for the Provident Fund return date are probably the same, and anyone can process it at the same time. Thus, the due date of the PF return is the same as the payment date, and i.e. before the 15th of the following month. The PF annual return due date - 25th April of the following year.
Employee State Insurance (ESI) Due Dates?
Every employer makes the ESI payment monthly. The due date for ESI is the 15th of the following month, which can also exceed or change according to the department rules. In this condition, ESI is same as the PF.
How CA Mantra help in PF & ESI registration?
At CA Mantra, we make the entire procedure simple and give our best efforts to complete the registration at the earliest time as possible.
We get your requirements and collect relevant employee data to start the process of PF registration. For ESI registration, our team of experts will prepare your application along with mandatory documents needed for submission.
Application submission & processing
For PF registration, the application is submitted under described format. 
For ESI registration, our concerned ESI expert will do the essential processing & request you for additional information if needed.
For PF Registration- Once the initial processing is done, we will provide you with PF registration number and UAN number for the employees.
For ESI registration- Our ESI experts will assist you to respond to any query made& help you get your ESI registration done.
With our team of experienced and skilled professionals, you will get hassle- free services.
OUR STRENGTH LIES IN PROVIDING REAL WORLD PRACTICAL SOLUTIONS
Our foremost priority is to provide Instant Support and are always very particular on adherence of timely delivery so that you don't miss out on deadline. We have worked with some most time strict clients and we have never missed our target. Our one thumb rule says that "If we miss a deadline we are out". Accounts and Finance function need always alert eagle eye approach!
Our prices are most reasonable and under budget that you never realize any cost burden in your organization in comparison of value addition we bring in. We believe in adoption of your business first and fee shall take care of itself mantra. We never bill for disappointment and take ownership. It is how we like to be treated and that is how our customers are served.
We at AVS & Associates only recruit experienced, skilled professionals who have proven expertise in their field. With a diverse Team of Chartered Accountants, Company Secretaries, Lawyers, and various other consultants on board, we offer end to end financial and legal service under one roof saving time and energy and bring synergy effect between various functions.
Having over 20+ years experience in the leadership team ensure we maintain highest ethical standards and never go out of trust with you. We always believe in long term relationship with our clients hence integrity is something we value the most. We ensure transparency in communication, service and cost. Our specialized experts helps in maintaining high quality.
Don't believe us? See our Google ratings!
AVS and associates is extremely professional. They take care of all The things abiding by law and integrity whether it's a tax management or company registration. They have registered a company and took care of the taxes without me breaking a sweat, they took care of everything proactively. I'm extremely satisfied and would recommend to anyone and everyone.
AVS and associates is a very professional team. They handle all things abiding by law and takes out your burden of tax management , assets and all very very precisely up to the point. It's great working with the team.
Laxmi Kant Thakur
2020-08-28
Chrishans Media
2020-03-03
Hitesh Gurditta
2020-03-01
chiranjibi shah
2020-02-29
A wonderful experience with the team for the easy way out solutions of taxation and related matters...Thanks
Best place to work....Thanks Binay Sir...
Sarbendra Yadav
2020-02-28
RAVIRANJAN KUMAR
2020-02-28