Business Registration in India is not tough once you have the best consultants by your side. With our guided expertise, you will see that you simply do not have to worry about your Company registration. Business in India is needed to get registration & business License and are also notified to get timely license renewal. Trade license is the path to regulate specific business from a specific locality. A trade license is a document or certificate that gives the permission to the applicant to initiate a particular business in a specific area/location. It does not assure any kind of property ownership and not even allowed to do any other business rather than for which it is issued. It is made necessary for an individual to register this his new business and get an Online trade license for it. CA Mantra is the largest online business registration in Delhi and tax compliance platform that helps Entrepreneurs with various registration, tax filing, accounting services.
It has been made necessary by the government to carry out any business or trade in a particular area and to ensure that no one is carrying out any unethical business practices. This license makes a harmony in the corporate world that every business is following relevant rules, guidelines and take care of the safety measures.
How to get Business License in India?
The Procedure of get a Business license Depends on nature of Business, Location of a Business, Nature of Business and Size of the Business. To distinguish what sort of business license in India is required, you need to contact a legal service Provider. Seeking some advice from Professional in Matter of Obtaining a Business license will help you in Clearly understand whether you require that Business license or not. It will also save time and will help in making sure that no mistake or error is committed in the process of acquiring a business license.
CA Mantra, your leading legal consultant, offers easy and quick Company Registration service in gurugram.
A wide range of Businesses and people who have a total yearly turnover of more than Rs.20 lakhs in most State and Rs.10 lakhs in the Special Category States are required to get GST Registration. Further, regardless of turnover any individual providing Goods associated with intra-state supply is required to get GST Registration. Notwithstanding the above criteria, different other criteria have been given under the GST Act, building up the criteria for GST enrolment. It is mandatory for all Entrepreneurs to understand the criteria and get GST Registration within 30 days periods of starting a business.
FSSAI Registration and License
FSSAI also known as Food safety and standard authority of India is dependable to check the security and institutionalization of nourishment and Food items across the nation. so, it is required the FSSAI License
Under FSSAI, the permit is divided into three classifications to be specific:
FSSAI Central License

FSSAI State License

FSSAI Registration
Trademarks are special as well as unique signs that are used to identify goods or services from a certain company. They can be designs, pictures, signs or even expressions. It is important because it differentiates your products from the competitions. It can be linked with your brand or product. Trademarks are defined as intellectual property and therefore is protected from infringement. Trademarks and its rights are protected by the Trademark Act, 1999 and for avail this an individual need to register the trademark. It is mandated to register your trademark since it prevents others from copying your mark & misrepresenting other products with your mark. Through this customer can recognise the brand and the brand value in one look. 
At CA Mantra, we cater to customers looking for a better, faster, and affordable online Trademark Registration Services.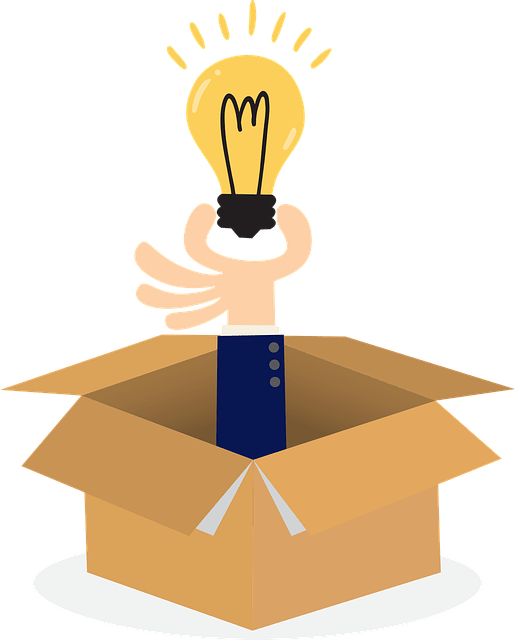 Startup India Registration
For the growth of businesses by promoting innovations, the government has rolled out a Startup India scheme. This scheme provides a vision at transforming India into a job-provider rather than a job seeker. Business which are registered as a Private Limited Company or a Limited Liability Partnership (LLP) or a Registered Partnership Firm can get recognition under Startup India Scheme. Such startup should be involved in innovations or improvement in existing products or services and must be capable of producing employment or wealth creation. Only an eligible entity according to the criteria provided by the government can take registration.
CA Mantra is an online platform offering company registration in Noida in StartUp India Scheme to avail StartUp India Recognition Certificate.
As already declared by the Union Ministry of Micro, Small and Medium Enterprises (MSME), vide the Notification Dated 26th June 2020, the new process of Classification & Registration of enterprises is starting from 1st July 2020. Any person who want to establish a micro, small, medium enterprise can go for online udyam registration. 
The Online Udyam Registration application procedure is based on self-declaration, and there is no further need to upload any documents, certificates, or proofs.
The user only needs to provide their Aadhaar Number, Pan Card and Bank Account details of registration process.
OSP also known as Other Service Providers, Registration mandatory as per the New Telecom Policy (NTP) 1999. Business which are in providing services using telecom resources are termed as "Other Service Providers"  some examples of these kind of business are  tele-banking, telemedicine, tele-education, tele-trading, e-commerce, call centre, network operation centre & other IT based Services. These Other Service Providers are required to obtain a OSP Registration from the Department of Telecommunication aka DOT.
Any individual associated with import or Export of products and services from India must acquire Import Export Code from the DGFT Department. To acquire Import Export Code (IEC), it is mandatory for the business to have a PAN and a Current Account in a bank. Any person involved in import or export of goods and services from India need to obtain Import Export Code from the DGFT Department.