ROC also known as Registrar of Companies, the office comes under the Ministry of Corporate Affairs (MCA) who handling the administration of the Companies Act, 2013. ROC has been appointed under section 609 of the companies act covering the different States & Union Territories are implicit with the primary duty of registering companies & LLPs floating in the respective states and the Union Territories and assuring that such companies & LLPs comply with statutory requirements under the act. Besides, the central government operate administrative control over these offices through the respective Regional Directors.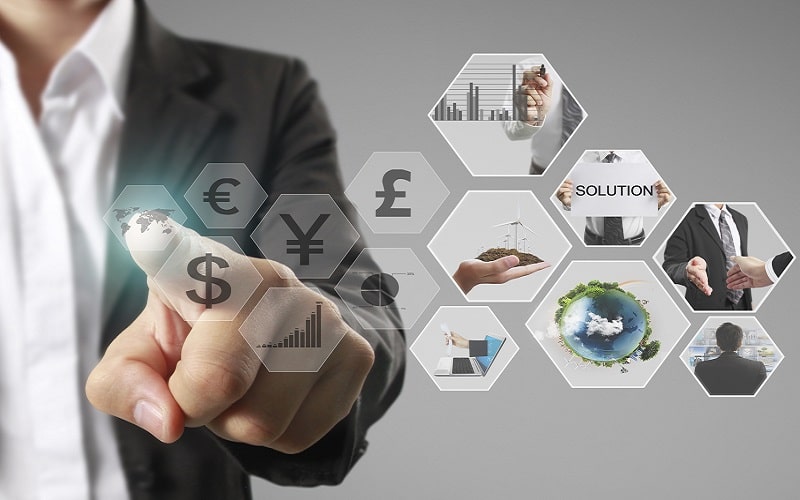 It is the devoir of the ROC to guarantee that companies are properly enrolled, and that, when enlisted, they record accounts & other data precisely. According to the Companies Act, there are sure compliances that are to be documented by the Private Limited Company or any Company besides. These ROC compliances significantly incorporate Annual filing. In spite of, annual return draft, revelation by Directors & refreshing the Statutory Register are additionally incorporated into these ROC compliances. Service of Corporate Affairs empowers you to record these forms online moreover.
Frequently Asked Questions​
What is Annual Roc Filing?
Annual ROC filing refers to the annual E-Forms that are required to be filled by every Company incorporated under the Companies Act 2013. As per the Annual filling with the Ministry of Corporate Affairs, a Company shall prepare annual return at the end of every financial year in Form MGT 9 and file the same with ROC along with the financial statement, audit report, and directors report of the company in E-Form MGT-7 and E-Form AOC-4. Every company shall put a copy of the annual return on the website of the company if any, and the web-link of such annual return will be disclosed in the Board's report.
Every company other than a one person Company is required to file the form within 30 days in case of AOC 4 and 60 days in case MGT 7 from the date of holding AGM, although One person Company is required to file both forms within six months from the date of financial year-end. ROC filing and ROC compliance are mandatory for your business and should be adhered to the dot.
What are the Features ROC Return and Compliances?
Analyse Financial position
The filing of annual forms requires the compilation of accounts for the entire year which helps to analyse the financial position of the company, i.e. company is incurring losses or making a profit. ROC return filing offers benefits beyond the mandated requirement.
Proof of Existence
The Government keeps the record of the existence of the companies on the basis of the regular filings which every company is required to file or else the company is considered fake and can be struck off Suo Moto by the ROC.
Protection Against Payment of a Big Penalty
The timely and yearly filing of forms avoids the burden of penalty, which may arise due to non-filing as required by the law. Annual compliance will save your organisation from any legal complications.
Companies and LLPs in India are required to comply with annual filings under the Companies Act, 2013 and Limited Liability Partnership Act, 2008. The filings with the ROC should be made once in a year or on the occurrence of specified events.
| | |
| --- | --- |
| Name of the Form | Description |
| Form-11 | Annual Return of Limited Liability Partnership (LLP) |
| Form DIR KYC -3 /DIR-3-KYC Web | Application for KYC of Directors |
| Form -8 | Statement of Account & Solvency |
What are the Documents To Be Submitted?
Copy of MoA and AoA

Copy of board resolution

List of shareholders with holdings

Details of board composition

Secretarial Audit Report

Previous year's tax return

LLP Partnership Deed

Particulars of penalties (if applicable)
What are the consequences of not filing the forms?
Within due date, if the LLP annual return form is not filed, then a penalty of Rs.100 per day is applicable until the default continues. There is no limit on the maximum penalty amount and hence the amount increases over time. In case of company, the amount of penalty depends upon the nominal share capital & period of delay.
What are the various ROC Compliances Companies and LLPs need to do?
Companies and LLPs need to Comply with ROC by filing different return, forms, and documents. 
These could be categorized in two parts.
Annual compliance Filling– Those Compliances which are required to be made once in a year by all the companies & LLPs.
Event-Based Compliance Filling– Those Compliances which need to be made from time to time on various events.
Important update on Filing of annual returns of defaulting companies:
MCA has come up with a one-time scheme – CFSS 2020 also known as Companies Fresh Start Scheme 2020 wherein it allows defaulting companies to file returns without any penalties & late fees. Yes, it is a much-needed breather & relaxation for companies which have defaulted, and still wanted to carry out business. Now, they can make good of default by filing pending forms with ROC only by paying Normal Fees and get immunity Certificate. 
The annual return includes information and documents that consist of the Balance Sheet of the Company, Profit & Loss Account, Compliance Certificate, RoA, Register of Member, Shares & Debentures details, Debt details and information about the Management of the firm. The annual return would also reveal the shareholding framework of the Company, changes in Directorship & details of transfers of securities.
How CA Mantra Helps you in ROC Return and Compliances?
The ROC Return and Compliances process is completely online though CA Mantra, so you do not even have to leave your home to get your entity registered. 
Preparation of your Company Financial Statements.

Preparation of your Company All the Reports.

Appointment of the Auditor.

Certification from the Auditor.

Filings with the Registrar of Companies.

Prepare your Company Income Tax Returns & Filings.
Step 1- Required documents
Audited Financial Statements of the Company for the concerned financial year.
Step 2- Preparation of required documents
Preparation of the required documents on the basis of financial statements of the company & other relevant information.
Step 3- Filing of Financial Statement in Form AOC-4
Preparation of form AOC-4 with the Registrar of Companies within 30 days from the date of AGM.
Step 4- Filing of Annual Return in Form MGT-7
Preparation of form MGT-7 with the Registrar of Companies within 60 days from the date of AGM.
OUR STRENGTH LIES IN PROVIDING REAL WORLD PRACTICAL SOLUTIONS
Our foremost priority is to provide Instant Support and are always very particular on adherence of timely delivery so that you don't miss out on deadline. We have worked with some most time strict clients and we have never missed our target. Our one thumb rule says that "If we miss a deadline we are out". Accounts and Finance function need always alert eagle eye approach!
Our prices are most reasonable and under budget that you never realize any cost burden in your organization in comparison of value addition we bring in. We believe in adoption of your business first and fee shall take care of itself mantra. We never bill for disappointment and take ownership. It is how we like to be treated and that is how our customers are served.
We at AVS & Associates only recruit experienced, skilled professionals who have proven expertise in their field. With a diverse Team of Chartered Accountants, Company Secretaries, Lawyers, and various other consultants on board, we offer end to end financial and legal service under one roof saving time and energy and bring synergy effect between various functions.
Having over 20+ years experience in the leadership team ensure we maintain highest ethical standards and never go out of trust with you. We always believe in long term relationship with our clients hence integrity is something we value the most. We ensure transparency in communication, service and cost. Our specialized experts helps in maintaining high quality.
Don't believe us? See our Google ratings!
AVS and associates is extremely professional. They take care of all The things abiding by law and integrity whether it's a tax management or company registration. They have registered a company and took care of the taxes without me breaking a sweat, they took care of everything proactively. I'm extremely satisfied and would recommend to anyone and everyone.
AVS and associates is a very professional team. They handle all things abiding by law and takes out your burden of tax management , assets and all very very precisely up to the point. It's great working with the team.
Laxmi Kant Thakur
2020-08-28
Chrishans Media
2020-03-03
Hitesh Gurditta
2020-03-01
chiranjibi shah
2020-02-29
A wonderful experience with the team for the easy way out solutions of taxation and related matters...Thanks
Best place to work....Thanks Binay Sir...
Sarbendra Yadav
2020-02-28
RAVIRANJAN KUMAR
2020-02-28