A trademark may be defined as the unique identity that makes a distinction between your product or service and the rest. A logo, photograph, slogan, word, sound, smell, a combination of colors, or graphics can be the unique identity or expression. Usually, most businesses only look for logo registration or name registration. If you've come up with a unique idea or logo then the only way to protect it is to register it as a trademark as your own unique identity. A registered trademark is intellectual property or intangible asset of your business. It acts as a protective cover for investing in the logo or brand that the company makes.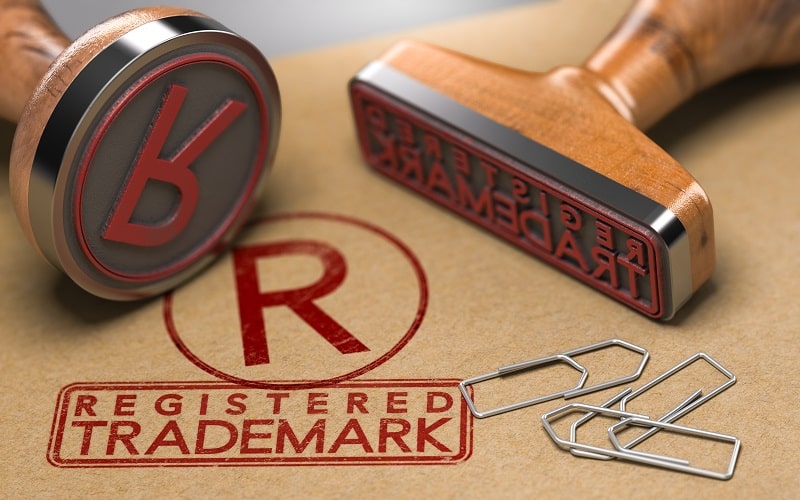 The General Controller for Patents, Designs and Trademarks, Ministry of Industry and Commerce, Government of India, registers trademarks in India. Under the act named, The Trademark Act, 1999, you may register the mark. Registration grants the right to sue others who attempt to copy your trademark. And no one else can use a trademark similar to another person's registered one. You can use an R symbol with it once you register a trademark and it will be valid for up to 10 years from the date of registration.
Frequently Asked Questions​
What are you allowed to trade-mark? Who can apply for a Trademark?
According to India's trademark rules, items such as sound, logo, words, phrases, colors, images, symbols, initials, or a combination of all of these may be marked out. All these should be used to make your company stand out from the rest.

Private firms, individuals, companies, LLPs, or NGOs can apply for a trademark. In the case of NGOs, LLP's or businesses, in the name of the business concerned the trademark must be submitted for registration.
Why is Trademark Registration important in India?
A Great Business opportune occasion- A product or service that is marketed under a registered trademark helps create trust, reliability, consistency, and goodwill in consumers ' minds. Compared to other sellers, it offers you a unique identity particularly when you sell it on online platforms like Amazon, Flipkart, etc.
A Security Protection- If you suspect that anyone else is copying your trademark, you can take the problem onboard legally and sue them if you have licensed your logo, brand name, or slogan.
Get your own personal identity- Only with the logo can consumers recognize a specific product or service. Registering a trademark means that it is not used by rivals, and therefore remains the exclusive asset of a corporation.
Global Trademark filing- Even a trademark registered and filed in India may be filed outside India. Even foreigners may receive a trademark licensed in India.
When can I use the TM symbol?
The TM symbol is used for common law marks identifying products or services not federally registered with the USPTO, including trademarks that are awaiting registration. The TM symbol, and the term "mark," is interpreted as covering both product marks and service marks in general.
What are the three types of trademarks?
There are three different types of registered trademarks
A word, or mark of design
A mark of Certification
A distinctive design.
A trademark is usually a name, term, logo, design, or combination of those that define and differentiate the market's source of products or services. Your logo is a symbol that describes the products or services that you and your company offer.
What are some Trademark symbols and their usages?
Symbol R: If a trademark is registered, the applicant may start using the ® symbol to show that the trademark is registered and protected under Trademark Law from infringement.
Symbol TM: For unregistered trademarks for which the application was filed, the TM symbol is for. Therefore the TM symbol is used to signify that there is a trademark dispute in respect of the trademark.
Symbol SM: For the service sector, the 'SM' or Service Mark symbol is used, specifically for service mark applications, The SM symbol is used for applications that are filed under class 35-45.
How can we help with the registration of a Trademark?
By performing the search using the director of trademark(TM) we aid in your mark quest. We also perform a thorough review of the trademark logo and brand name you have chosen to ensure it is not yet licensed under the name of someone else. The trademark can be licensed once it is identified as distinctive. If someone else already registers your logo or brand name, we'll help you find ways to change it so your registration won't be canceled!
When you apply for registration, you must do it under the correct classification. We help you select the correct class to register in. The trademark gives the right to sell under a particular brand name within a given sector of the economy. There are approximately 45 sectors in total and each sector is called a class. The Trademark Registry classifies the products and services into 45 separate classes. Each logo or mark name must be registered in the appropriate class. Class 28 for example includes football, sports, and toys related goods and services. Therefore, if you intend on launching a new toy brand, you'll be required to apply under Class 28.
After making sure the brand name or logo is distinctive and can be registered, we continue with the application by first preparing the letter of authorization. This entitles us to license the trademark on your behalf. You should sign the letter and get it returned to us. We further assist in filling out the form and keeping you updated about the procedure until the registration process is complete.
OUR STRENGTH LIES IN PROVIDING REAL WORLD PRACTICAL SOLUTIONS
Our foremost priority is to provide Instant Support and are always very particular on adherence of timely delivery so that you don't miss out on deadline. We have worked with some most time strict clients and we have never missed our target. Our one thumb rule says that "If we miss a deadline we are out". Accounts and Finance function need always alert eagle eye approach!
Our prices are most reasonable and under budget that you never realize any cost burden in your organization in comparison of value addition we bring in. We believe in adoption of your business first and fee shall take care of itself mantra. We never bill for disappointment and take ownership. It is how we like to be treated and that is how our customers are served.
We at AVS & Associates only recruit experienced, skilled professionals who have proven expertise in their field. With a diverse Team of Chartered Accountants, Company Secretaries, Lawyers, and various other consultants on board, we offer end to end financial and legal service under one roof saving time and energy and bring synergy effect between various functions.
Having over 20+ years experience in the leadership team ensure we maintain highest ethical standards and never go out of trust with you. We always believe in long term relationship with our clients hence integrity is something we value the most. We ensure transparency in communication, service and cost. Our specialized experts helps in maintaining high quality.
Don't believe us? See our Google ratings!
AVS and associates is extremely professional. They take care of all The things abiding by law and integrity whether it's a tax management or company registration. They have registered a company and took care of the taxes without me breaking a sweat, they took care of everything proactively. I'm extremely satisfied and would recommend to anyone and everyone.
AVS and associates is a very professional team. They handle all things abiding by law and takes out your burden of tax management , assets and all very very precisely up to the point. It's great working with the team.
Laxmi Kant Thakur
2020-08-28
Chrishans Media
2020-03-03
Hitesh Gurditta
2020-03-01
chiranjibi shah
2020-02-29
A wonderful experience with the team for the easy way out solutions of taxation and related matters...Thanks
Best place to work....Thanks Binay Sir...
Sarbendra Yadav
2020-02-28
RAVIRANJAN KUMAR
2020-02-28